Our residential property management services provide: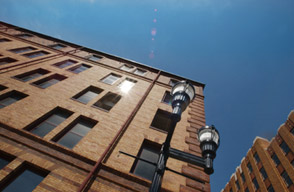 Detailed computerized accounting statements each month outlining income and operating expenses.


Tenant service requests and responses by our maintenance staff or contractors, as well as asset additions, are computer-tracked on a daily basis for the benefit of our owners and company personnel.


Handling all basic maintenance services in an effort to provide more efficient services for our tenants, as well as a more cost-effective solution for our owners below normal contractor rates.


Dedication to confidentiality in client transactions. Our staff develops a close and professional relationship with the property owner or general partners, as desired, as well as following the required operating procedures and directives from the ownership. Our personnel are available for ownership meetings on-site or at the location of choice by the Owner.